Logistics
Ask a question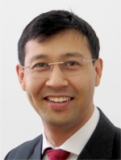 Nurzhan Stamkulov
Partner
+7(727)3901510 ext.702
nas@synergy-law.com
Synergy Partners Law Firm is ready to offer tailor-made solutions and provide full legal support to logistics, transportation and telecommunication companies in their growth.
Our Recent Experience
Advice on Almaty city municipality on Eco-Taxi project. We provided a legal and tax structuring advice to transfer 200 cars into taxi operator. We drafted all documents and agreements—master agreement, sale and purchase agreement, pledge agreement, and negotiated terms of insurance agreement for this project as an additional financial security in case of the car purchaser default.
Advice on a service agreement on reserving railway codes for leasing crude oil railway cars in Kazakhstan and Russia.
Advice to an air transportation company on customs deposit refund.
Advice to a mobile operator on the import of communication equipment to Kazakhstan in connection with withholding tax.
Tax advice to a Turkish company on building an oil pipeline.
Consultation on marine shift to a marine transportation company.
Negotiations on employment contract termination, acting on the side of a marine transportation company.
Organization and coordination of a loan for the purchase of ships, the establishment of a subsidiary of a transportation company.
Arranged the release of arrested bank accounts of a transportation company by fiscal authorities.
Advice to a Russian logistics company on customs duties, taxes and import stamp fees imposed in Kazakhstan.