Employment
Ask a question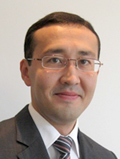 Alzhan Stamkulov
Partner
+7 727 390 15 10
sta@synergy-law.com
Employment legislation has a certain level of complexity, and some employment issues are not covered by the legislation. In most cases, the practice and solutions serve as guidance. Our lawyers are always ready to give legal opinion, consultations and clarifications to you.
We provide legal advice on hiring and firing people, compensations, salary payment systems, operation time and shifts, staff misconduct and other matters.
Documentation advice
The human resources documentation in a company may have a lack of certain compulsory documents required by the legislation. The reasons for that are various. However, companies must have all properly documented employment files, papers and other documents. Our team helps clients to make and restore proper employment files and papers in compliance with the legislation requirements. We provide assistance on internal corporate documents design:
job description;
data protection policy;
confidentiality policy and non-disclosure;
employee liability policy and regulations;
the provision of full financial responsibility of the employee;
compensation and benefit policy;
the resolutions for hiring and firing;
the employee leaves documents;
safety and health protection policy;
other acts of the employer.
Incentives schemes
We understand how important it is to encourage managers to retain the best people.
Our team of specialists has expertise in taxation, pensions, securities and accounting. We may help to calculate all taxes, social and pension payments; to reduce the tax burden for the company, and to consider all pros and cons of selected incentive schemes, such as options, shares, and other benefits.
Our Recent Experience:
advice on work permit requirements in connection with a subsoil use contract
advice to marine company on employment contact terms with sailors
advice to a large FMCG company on secondment issues
advice to a Kazakh mining company on salary indexation in foreign currency
fraud investigation in a large retail company
advice on employment contract termination with a chief accountant suspected in fraud
obtaining work permits for foreign employees in Almaty
successful employment dispute negotiation concerning the firing a chief accountant
tax advice to an FMCG company on the taxation of remuneration of employees in Kazakhstan
tax advice to a Swiss holding company on the possibility to deduct expenses on purchase of shares given in incentive plans for its employees
tax audit of a representative office on payrolls in relation to the representative office employees
legal audit of all employment issues of a target company apart of legal due diligence